Thematic exhibition
These photographs of various leaps, feats and expoits, of weird and wonderful flying machines from airships to blimps, of spectacular take-off attempts by Gabriel Voisin, SantosDumont and Louis Blériot, convey the playful, inventive realities of early aviation.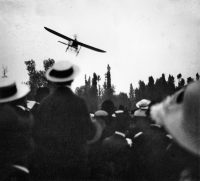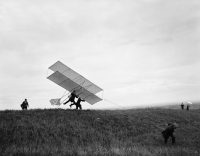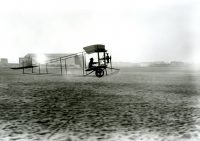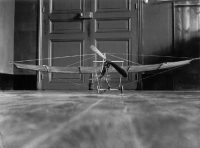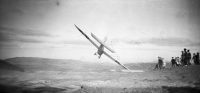 TECHNICAL DESCRIPTION
87 modern prints / 84 frames
52 frames : 60 x 76 cm
20 frames : 30 x 40 cm
12 frames : 40 x 85 cm
Finish: white matboard, glass, grey-metal frames.
The captions, in French, are transferred onto the mats.
CRATE LIST
8 wood crates
6 crates : 103 x 87 x 70 cm
1 crate : 110 x 67 x 86 cm
1 crate : 110 x 57 x 75 cm
Weight 600 Kg
Volume 6,5 m3
PUBLICATION
Les envols de Jacques Lartigue et les débuts de l'aviation
Exhibition catalogue. Texts by Pierre Borhan and Martine d'Astier
Collection Photo Poche n°3. Centre National de la Photographie, Paris 1983
190 x 125 mm – 130 pages
Out of print