Jacques Henri Lartigue spent time on the beaches of Normandy, the Pays Basque and the Riviera as a young child and remained faithful to them throughout his life. His love of the sea led him to spend more than a third of his life exploring the coast and studying its various facets: from elegance, vacation and easy living to dramatic storms.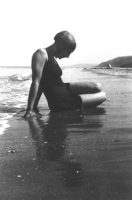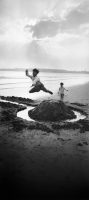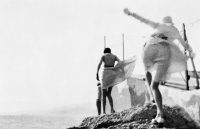 TECHNICAL DESCRIPTION
106 modern prints / 106 frames
70 frames : 35 x 45 cm
27 frames : 45 x 85 cm
9 frames : 50 x 65 cm
Presentation: white matboards, glass, Atlantic blue aluminum frames.
The captions, in French, are transferred onto the mats.
CRATE LIST
7 wooden crates
4 crates : 51 x 54 x 97 cm
2 crates : 61 x 79 x 93 cm
1 crate : 66 x 54 x 74 cm
Weight 185 Kg
Volume 3 m3
PUBLICATION
Rivages
Text by Michel Braudeau. Editions Contrejour / Association des Amis de Jacques Henri Lartigue, Paris 1990
270 x 210 mm – 72 pages
Out of print