Lartigue's work finally travels to Brazil in an exhibit that focuses on two of the artist's favourite themes : air and water. Lartigue's zest for life is evident and alternately expressed by both calm and contemplation, and the giddiness that comes from speed and flight, capers and dives: "bubbling life" as he used to say.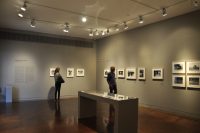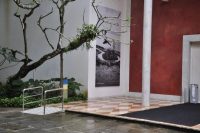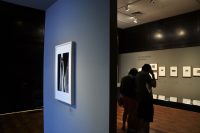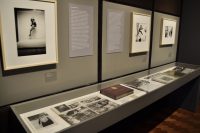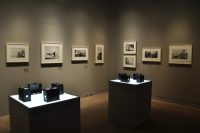 Jacques Henri Lartigue's work has been frequently exhibited and published throughout the world since it was donated to the State in 1979. We are well acquainted with it and yet critical appraisal has endlessly wavered between nostalgia and awe, since he is both an amateur intent on capturing the charm of the Belle Epoque and one of the inventors of modern photography.
Bodies and objects seized by the artist's lens, far from being motionless or stiff, become captivating. Summersaults and playful antics, planes in flight, plunges and high dives. Family outings, friends' portraits, sports. The photographer's avid, keen eye constantly captures moments that give us a sense of an effervescent world of joy and games.
From a very early age, Lartigue took pride in the instants he managed to snatch with his camera. He devoted his life to collecting those stolen moments in time and patiently arranging them into valuable photo albums. There are 135 52×36 cm albums, a total of 14 423 pages, in which Lartigue arranged photos and wrote captions. Throughout his life, he proudly claimed himself to be an amateur. However, to his great surprise, the 1963 MoMa's modest exhibit of his work brought him general renown.
This unprecedented exhibition includes a considerable selection of photographs from his albums, an extraordinary 20th century photo journal. Also presented are quotes from his personal diary, vintage prints, his first color photographs and documents that bear witness to the recognition that in time he acquired as a photographer. Additional technical aspects presented in the exhibit show that regardless of his being an "amateur", he was a connoisseur constantly on the lookout for innovative techniques that he could use. Thus, admittedly the work of an amateur, but one with a passion and a relentless desire to learn.
---
Exposition présentée du 22 juin au 22 septembre 2014
Instituto Moreira Salles

Rua Teresópolis, 90
Jardim dos Estados
Poços de Caldas – MG  (Brésil)
Site de l'Institut Moreira Salles